Episode 20a - Article V Convention for Constitutional Amendment: Pro & Con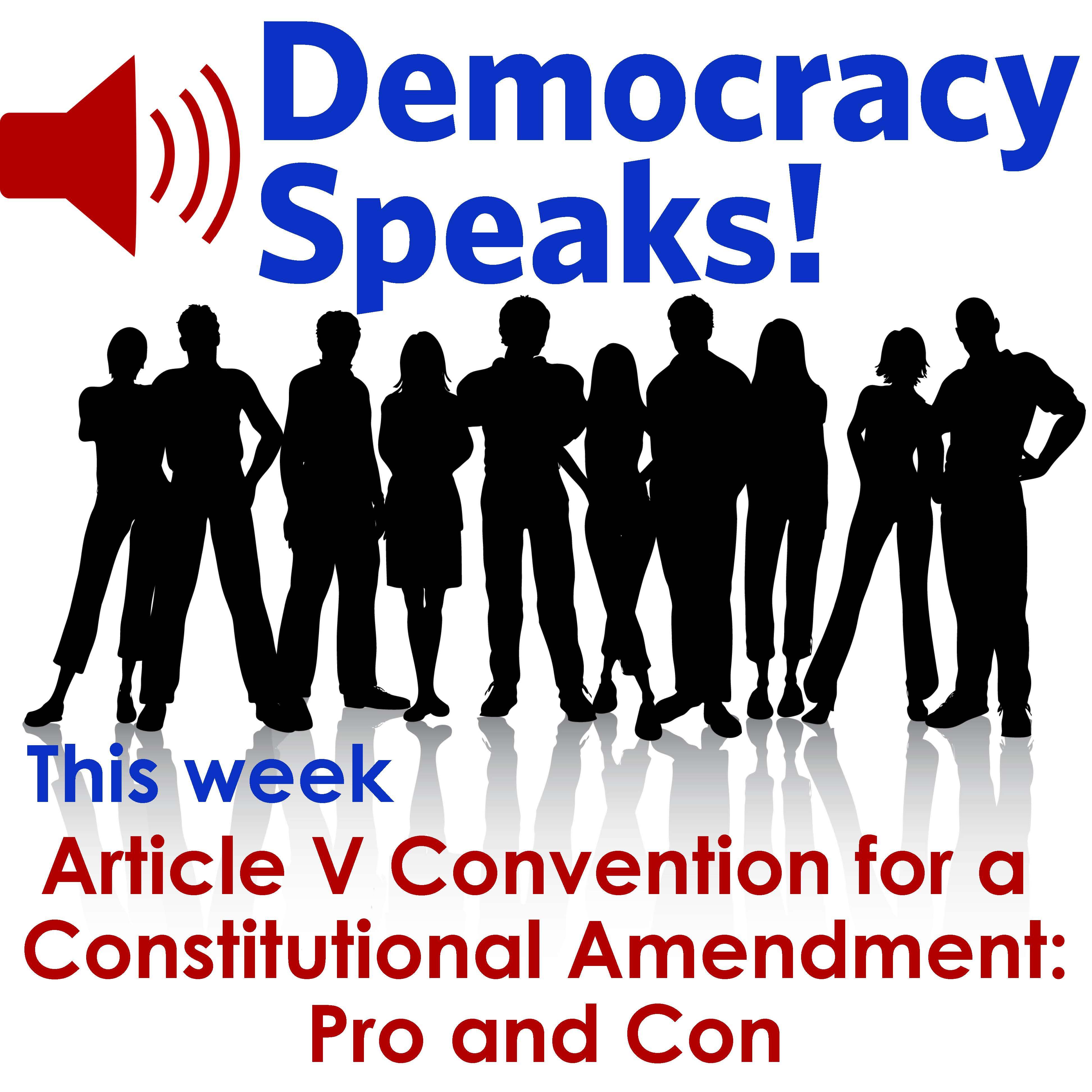 Experts debate the merits of for an Article V Convention for an amendment to overturn decisions like Citizens United
Episode Notes
Episode 20 - Article V Convention for a Constitutional Amendment: Pro and Con
Article V of the Constitution provides two paths to pass an Amendment to the U.S. Constitution. This week's program features a discussion from experts on both sides of the debate on the merits of each analysis for an Article V Convention to overturn court decisions like Citizens United.
This discussion was recorded at the American Promise National Citizen Leadership Conference, breakout session "Amendment Convention: Pro and Con" on recorded on June 23rd, 2018.
The session is being moderated by Jeff Clements, President of American Promise
The panel guests include:
Cenk Uygur (Jenk You Grrrr), host and founder of The Young Turks and founder of WolfPac
Viki Harrison, Executive Director of Common Cause New Mexico
Ken Chestek, Professor of Law at the University of Wyoming and Chair of Wyoming Promise, and;
Craig Clevidence, Director of Renew Democracy.
Recording courtesy of: The Young Turks Rebel HQ
Host: Cindy Black
Technical Support: Christian Heilman
Intro & exit music: Democracy by Leonard Cohen